The page requested didn't exist.

Welcome to our 2023-2024 Season
Each season at Chamber Music Hamilton [CMH], we present ensemble music by the master composers of what we call art music, or "fine", or "classical" music. Artistic Director Michael Schulte often invites players from around the world to perform this music for us. We may be treated to world premieres in the same concert as music that is even hundreds of years old and stood the test of time. CMH concerts are all presented downtown in the open, bright Pavilion at the Art Gallery of Hamilton at 123 King Street West. Regardless of audience size, the layout and flexible seating allows everyone to be close to the performers for an intimate experience of the special dialogue that is chamber music.
---
Purchase tickets now for the 2023-24 season. Concerts are hosted at the Art Gallery of Hamilton, Tanenbaum Pavilion.
Doors open at 1:30pm and concerts begin at 2:00pm.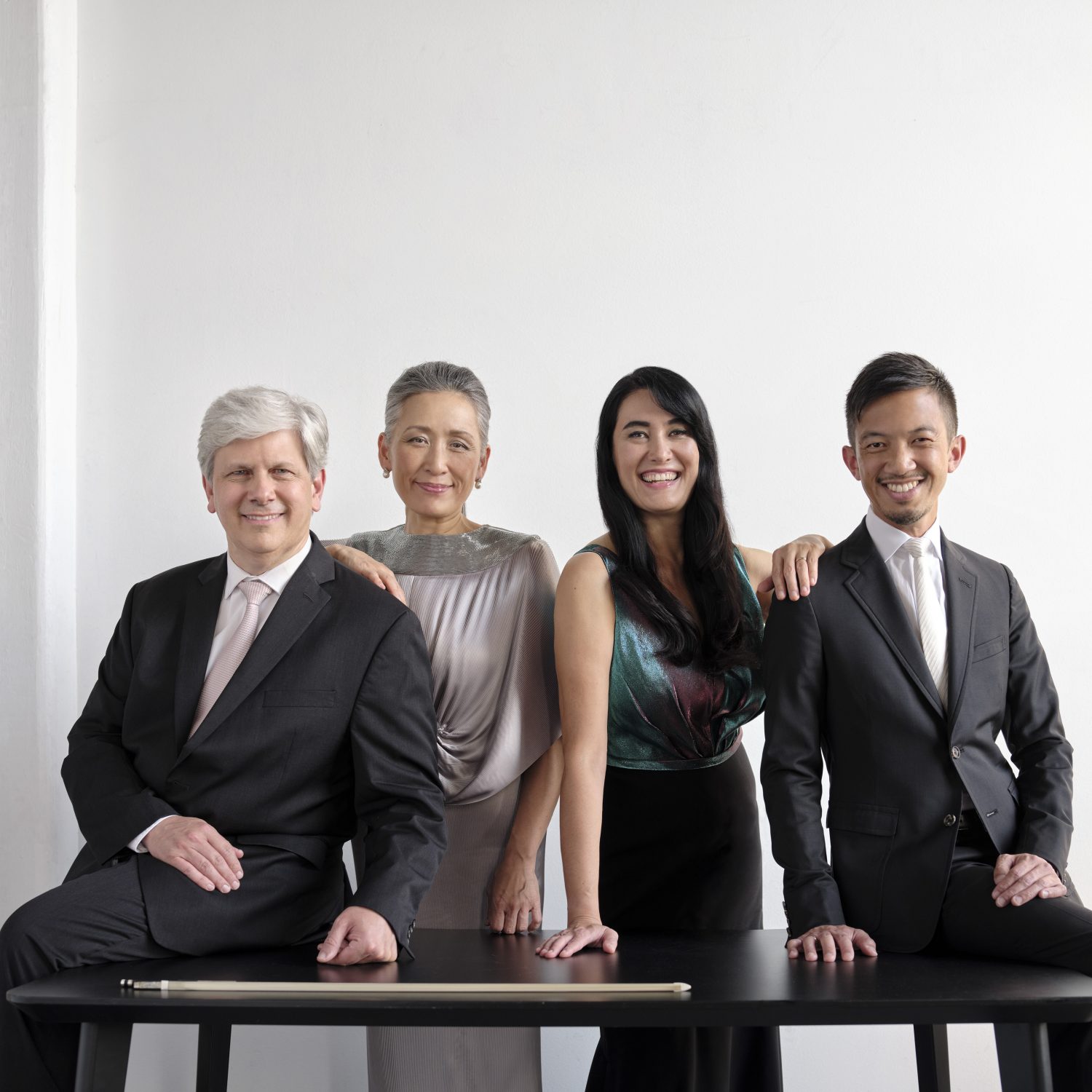 Borromeo String Quartet
In residence at the New England Conservatory since 1992.
J.S. Bach, arr. Nicholas Kitchen: Well Tempered Clavier, Book 1, Prelude and Fugue in C-sharp minor, BWV 849.
Bartok: String Quartet No. 5.
Beethoven: String Quartet No. 12 in E-flat Major, Op. 127.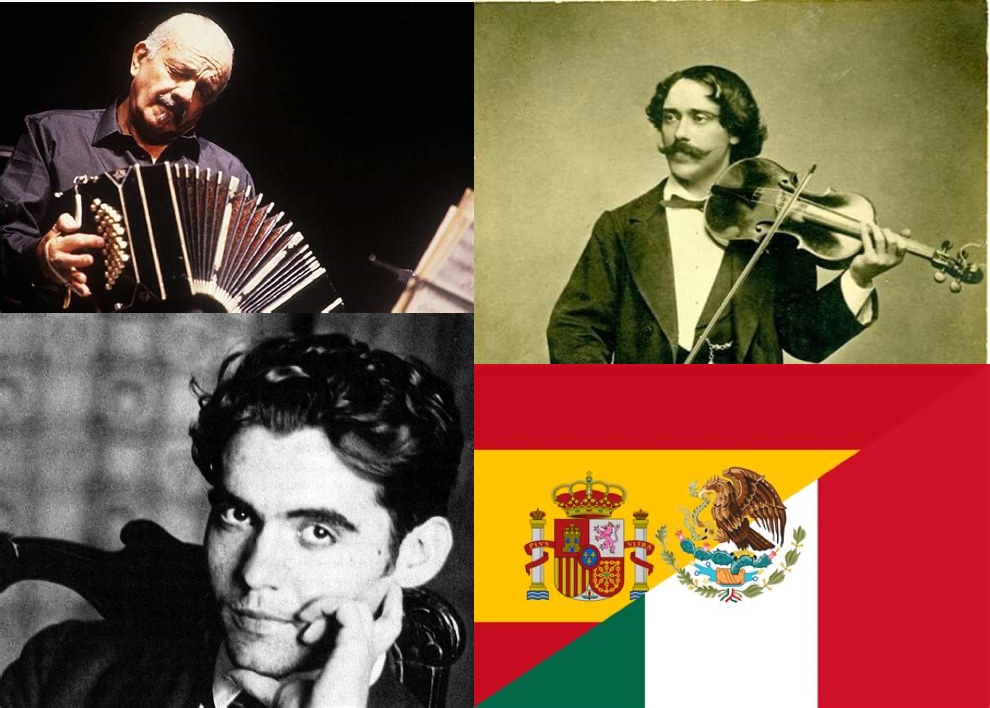 CMH Special:
Sounds of Spanish Descent
Pieces by de Falla, Sarasate, Granados, Piazzola, Revueltas, McFadden.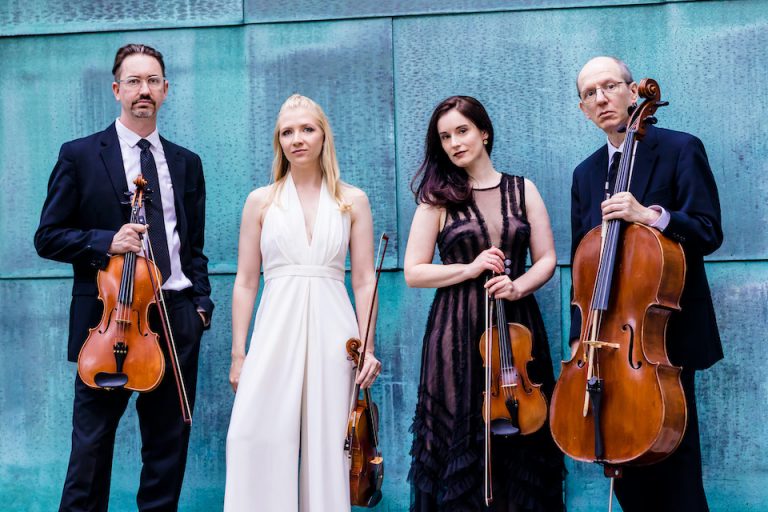 Lydian String Quartet
Based in Boston, the quartet has a 40 year lineage.
Ravel Quartet.
Brahms Op.111 String Quintet with Michael Schulte.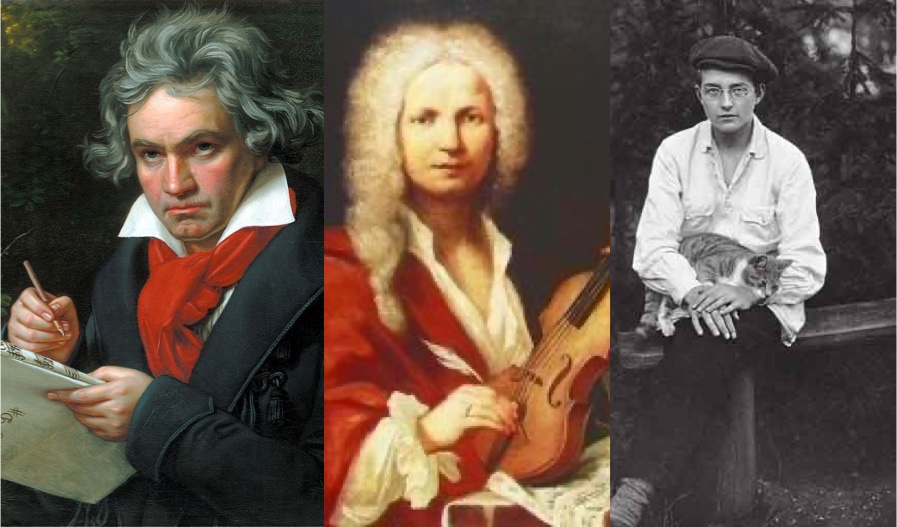 Mozart, Beethoven & Shostakovich
Masterpieces played by Michael Schulte
and friends, with pianist Leslie Kinton.
Beethoven piano trio Op.70,#1 "Ghost" mvt.1 Mozart piano quartet in D-Shostakovich piano quintet.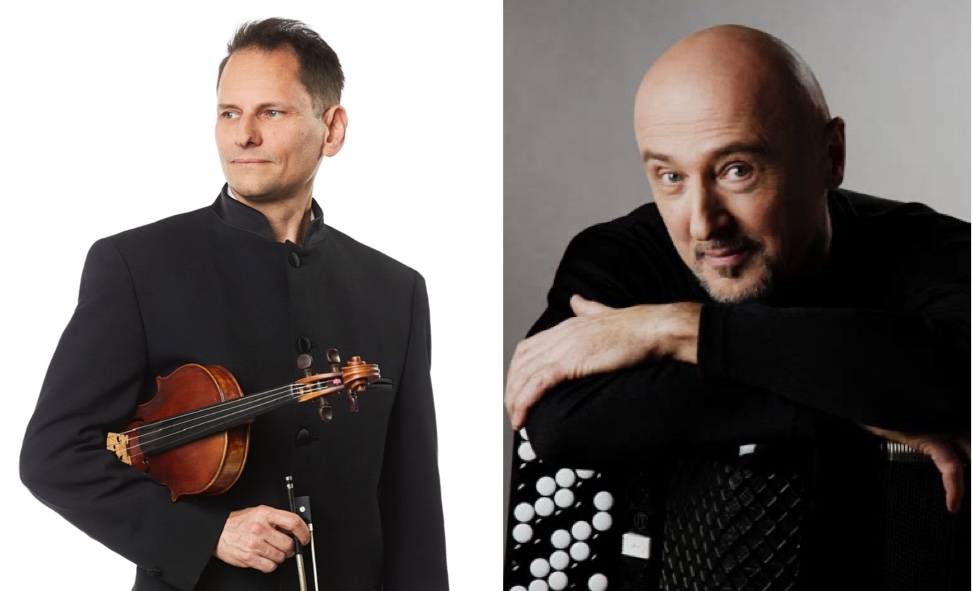 Musica da Spalla:
violinist, Michael Schulte & concert
accordionist, Joseph Petric.
Georg Philippe Telemann: Sonata G major, Siziliana – Vivace – Dolce – Scherzando.
J.S. Bach: Trio Sonata E b major BWV 525, Allegro – Adagio – Allegro.
J.S. Bach: Trio Sonata E minor BWV 527, Adagio – Andante – Un poc' allegro.
J.S. Bach: Second Violin Sonata, Allegro
C.P.E. Bach: Sonata G minor, Allegro – Adagio – Allegro.
---
≈ Fine ensemble performances by World Class Musicians in an Intimate Setting
---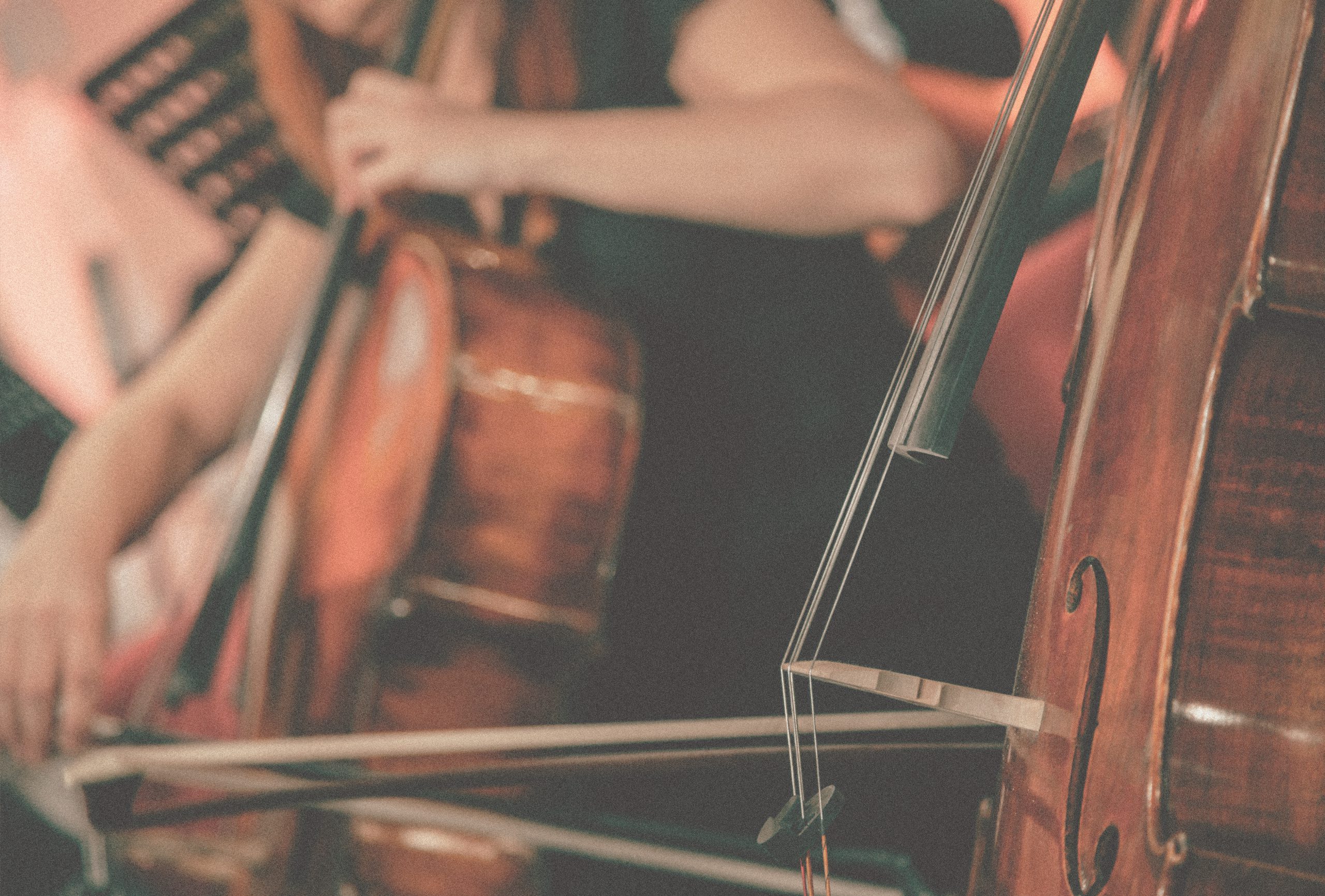 Feast for the Senses
Chamber Music Hamilton concerts are Sundays at 2pm in the bright, modern Joey and Toby Tanenbaum Pavilion of the AGH where concerts happen in lots of natural light. With a bar in the concert hall you can enjoy conversation over a glass of wine or have a drink of water in intermission or following the concert. You might like to talk with the musicians. They always enjoy connecting with their audience.. Admission also includes free access to the art exhibits at the AGH so feel free to come early and have a look.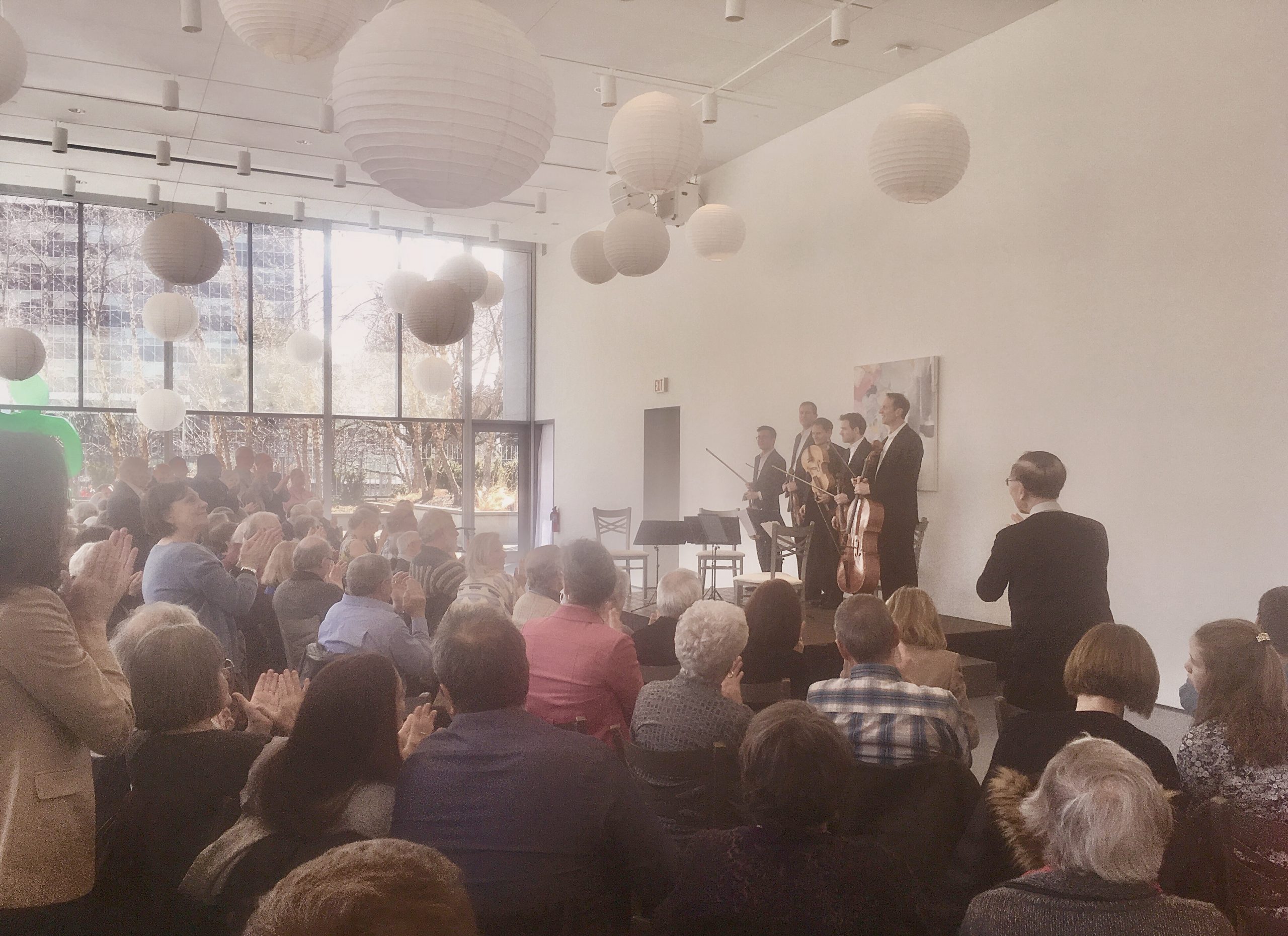 Subscribe to the whole season
Whether or not you can attend all concerts, your ongoing support helps to ensure Chamber Music Hamilton is able to continue to present its concerts in our city. The arts have always required private support by those that value the experience. Contact us by phone at 905-627-1627, or get in touch below. Talk to us about donation or legacy funding.
CBC concert recording of Brahms Op88 string quintet played by Jonathan Crow, Andrew Wan, Eric Nowlin, Michael Schulte and Brian Manker.
Brahms Quintet, Op88 1st Movement
Brahms Quintet, Op88 2nd Movement
Brahms Quintet, Op88 3rd Movement
Join our
newsletter
Receive event notifications and recent news.